My Profile
My name is Andrew Nixon. I was born in 1974 in God's own County. Having served a short tour of school, I signed up for the slings and arrows of a life in the Army, where I stayed out of mischief for some considerable time before finally undertaking the first of my two honours degrees.
Called to the Bar in the Trinity term of 2006 I am a Barrister at Law and a Member of the Honourable Society of Gray's Inn and North Eastern Circuit.
I undertake work in the following areas of law: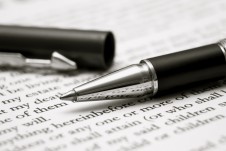 (e.g. Married, Not Married (Cohabitants), Civil Partnerships)
Disputed division of:
Properties, Family Home, Pensions, Trusts, Investments, Shares, Bank Accounts & other Assets.
Emergency Injunctions, Jurisdictional issues, Oversees assets and forum conveniens
DIVORCE

(e.g. Contested, Jurisdiction, Oversees and Finances following oversees divorce)



(e.g. Surrogacy, Jurisdiction, Abduction, Child Arrangments, DNA Testing)
(e.g. Jurisdiction, Care Orders, Removal of Children, Adoption)

WILLS, PROBATE, INHERITANCE ACT and DEPENDANTS CLAIMS
(Prosecution and Defence. POCA (including variation and appeals). Appeals)
I undertake work nationwide.
Andrew offers Free Telephone Clinics.
The Free telephone clinics are open to anyone seeking legal advice. Solicitors, Paralegals and Direct/Public Access clients welcome. Clinics are by appointment. To book an appointment please contact his clerk Lisa on 0113 227 0708 or email lt@stpaulschambers.com