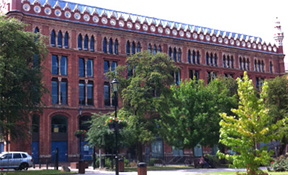 View my Barrister Profile here
Read on
The legal services sector has changed ...and I have changed with it.

Family & Civil Lawyer
Legal Adviser & Court Room Advocate
Andrew Nixon is an experienced Common Law Barrister specialising in Family, Civil and Crime. He is regularly briefed in all forms of Divorce, Financial Remedy, Court of Protection, Private and Public Children matters and Crime. He has wide experience in advocacy and in providing specialist advice in... Read on
Areas of Practice for Solicitors
DIRECT/PUBLIC ACCESS
Waiting for Godot?
Having direct access to your lawyer gives you confidence in how you choose to move forward. Build a one-to-one relationship with Andrew Nixon and navigate complex court proceedings and resolve legal and personal disputes in a straightforward, supported and efficient way.
To find out more click on the links or email him at an@stpaulschambers.com or alternatively just call him
0113 227 0708
07832224726
QUALITY - PROFESSIONAL - RESULTS
Areas of Practice - Direct Access
Copyright © 2021. All rights reserved. Design & Development by ATB Creative